Generally, you can't get the same answers when you inquire about the pricing for alcohol detox in Toronto. Aside from the varying cost of alcohol detox as a function of location, several other factors can also affect the total cost. This fluctuation in pricing can be frustrating, especially if you're trying to come up with a budget for alcohol detox.
One of the most significant concerns for people with substance abuse problems is the money they have to shell out to get expert treatment. Most people feel that inpatient treatment at a professional treatment facility is the best detox option. Unfortunately, they also wrongly assume that in-patient treatment is way out of their budget.
Ultimately, the cost of inpatient alcohol detox is worth it. Most times, the slight hike in pricing may be due to the extensive treatment services that will form a part of the program. Notwithstanding, this doesn't mean people who need inpatient alcohol can't get it.
Here, we will break down the pricing for alcohol detox within the city of Ontario. We will also explain the varying factors that affect alcohol detox rates. But first, let's start with a closer look at what detox is. The knowledge of what to expect during alcohol rehab can better prepare you for the pricing model.
Detox: What is it?
In general, your body is continually neutralizing toxins, drugs, pollutants, and chemicals present in the body. For a person abusing alcohol, the body's natural detoxification process can suffer an overload.
As a result, one of the first steps for alcohol addiction is detox and withdrawal. Withdrawal symptoms start to happen a few days after the person stops drinking alcohol.
This is followed by medical detox, which aims at treating withdrawal symptoms and clearing dangerous toxins already present in the body.
This is possible through a cleansing process involving nutritional supplements, a balanced diet with prominent cleansing elements, supportive treatments and IV nutrients. As you can easily guess, all of this can add up to thousands of dollars. This is why there are so many doubts about the cost of alcohol detox.
However, there are also some things to consider here. The many procedures listed above will come with positive benefits for your overall mental and physical health. Perhaps, more importantly, when you complete this kind of professional alcohol detox, you'll be in the best possible position for addiction treatment.
As a result, where alcohol sobriety is concerned, money should not be an object. Unfortunately, most people dealing with alcohol abuse are usually in a bad position financially. This is thanks to alcohol's bad habit of affecting every area of an addict's life.
Thankfully, alcohol detox is more accessible in Canada compared to other countries in North America. There are varied payment options that can make it easier to bear the cost of alcohol rehab. For instance, there are detox facilities where full payments before admission are not a prerequisite.
In the same vein, most insurance programs cover alcohol detox to an extent. There's also the option of publicly-funded detox facilities. It's up to you to pick a system that works for your financial position.
What is the Cost of Alcohol Detox in Toronto?
On a daily payment system, the pricing for expert alcohol detox programs can range from about $600 to $1000. This wide range is thanks to the gulf in service.
For instance, a luxury detox centre can charge up to $5000 for a 90-day program. On the other hand, a publicly-funded alcohol detox centre may only cost about $1000 for a complete program.
You see, many factors will determine how much you have to pay for alcohol detox. Here's how they combine to determine pricing:
Length of Stay
There is a direct connection between your detoxification period and how effective the final results are. In practice, people who spend longer in alcohol detox tend to have an easier time during the actual alcohol addiction treatment.
However, the length of time you spend in an alcohol detox centre is directly proportional to how much you have to pay. The pricing will become more expensive if it is in-patient detox.
We will discuss in-patient vs outpatient detox later on in this blog. But as in-patient detox relates to the length of stay, it means you'll have to also cover your living expenses throughout your time. Hence, the longer you spend in an alcohol detox centre, the more you'll end up paying for alcohol detox.
Related Article: What is the Cost of Medical Detox in Ontario?
Size of Facility
There is a huge disparity in the pricing for profit and non-profit alcohol detox centres thanks to this factor. Typically, most luxury detox centres offer world-class living and detox facilities. This includes the living quarters, available medical equipment and the expertise of the staff.
Consequently, the more advanced the services a facility can provide, the more expensive alcohol detox will be. For instance, a large facility with tennis grounds and a world-class gym for residents can cost up to $5,000.
On the contrary, this pricing range is lesser for smaller facilities. This is not to say the quality of their service is inferior. It only means that the scope of holistic services that will form a part of your alcohol detox treatments will be limited.
In-patient or Out-patient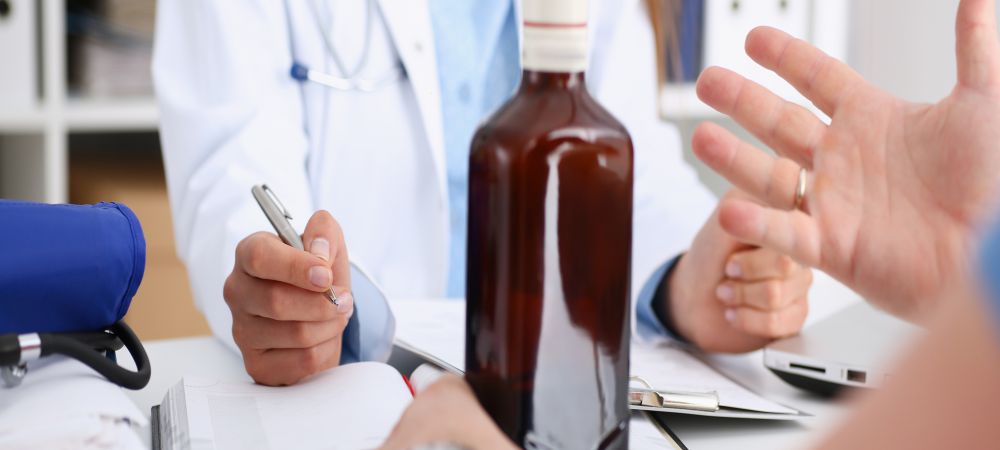 The kind of treatment that you receive as part of your detox determines the total cost of the process. For inpatient rehabilitation, you will have to relocate from your home to a detox centre. Depending on the program, this may be for as long as 30 or 90 days.
The basis of using in-patient services is because some addicts may not manage their addictions successfully when alone. Usually, dependence is built on a range of factors that act as triggers and habits. Ultimately, your everyday environment may be risky for the detox process, especially if it consists of several triggers. As such, experts recommend that a patient undergo treatment while living in a rehabilitation center.
However, getting the best in-patient detox services will always cost you more. Whether you visit a public or a private rehab, you'll notice a massive disparity in difference between in-patient and out-patient detox costs. For instance, in-patient alcohol detox in some rehab centers comes at an average price of $650 per day for the first 30 days.
Generally, out-patient detox is best for people with less severe forms of alcohol addiction. Out-patient programs often cost around $100 to $500 per session. If you choose these programs, you'll only have to visit the detox centre on specific dates and at particular times.
What are the Types of Detox Available?
Generally, alcohol detox programs will involve a combination of counselling, therapy and medical treatment procedures. As to the types of alcohol detox programs, this is very straightforward. You can either choose to go with in-patient or out-patient detox.
In-patient alcohol detox
In many circles, this form of alcohol detox is referred to as residential detox. This is primarily because you have to live at the detox centre. In the previous section, we have explained how this will affect the pricing for alcohol detox.
For this section, you should know that this type of alcohol detox is best for people who have a severe alcohol addiction program. For instance, if you have been abusing alcohol for a long time, you'll likely need in-patient detox.
Of course, the comprehensive nature of in-patient detox makes up for how expensive the pricing can be. With residential detox, you'll be living in an environment utterly devoid of possible addiction triggers and temptation.
To cap it off, there are different timelines for inpatient detox programs. For instance, many addiction detox centres offer short term programs with a timeframe of only 3-6 weeks. Conversely, long-term alcohol detox programs can last for up to a month.
Outpatient Detox
With this type of detox, there is no need to move into a designated facility. Instead, you'll have to make to do with scheduled, daily visits to the detox centre.
Each daily visit will include a medical checkup, getting necessary treatment and sessions with a counsellor. Usually, this also comes with a significant drop in the pricing for alcohol detox.
Another advantage is that it gives patients the time to attend to other needs in their lives. For instance, patients with children can continue to make time to care for them. If you're a student or you have a job, it also allows you to stay on track with both commitments.
What to Expect During Alcohol Detox
Generally, you may experience withdrawal symptoms ranging from mild intensity to life-threatening. Usually, the severity and longevity of your AUD (alcohol use disorder) will play a role in the withdrawal symptoms you experience. Not just that, it will also affect your detox process and period.
Here are a few things to expect during detox:
Medical assessment
The first procedure in a medically-assisted detox centre for you to have a thorough medical assessment. This will help your therapist build an accurate picture of your medical detox needs.
During this procedure, an expert will gather information on your medical history and your addiction details. This will help to develop a personalized detox plan that works best for your situation.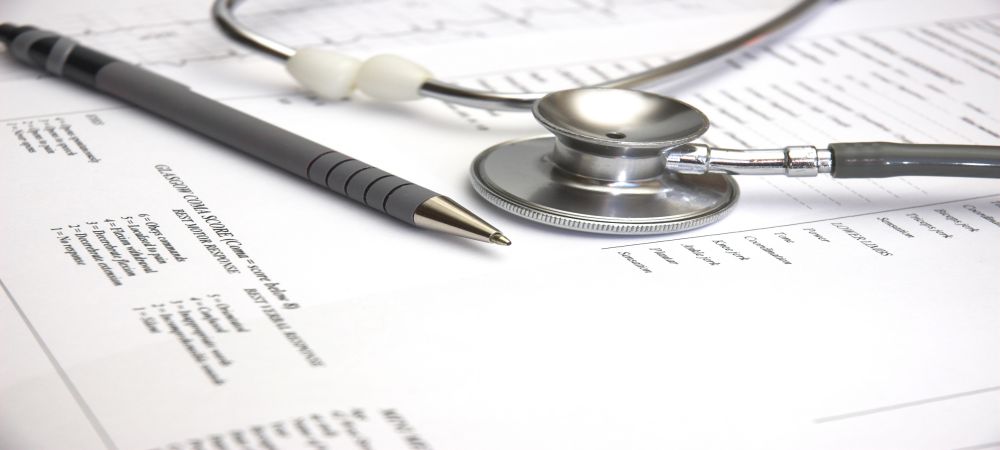 Withdrawal
The withdrawal process starts a few hours to days after your last drink. It's also the reason why the pricing for alcohol detox can be expensive. Withdrawal from alcohol may lead to severe symptoms that will require costly medication and medical treatment.
Here, you should know the type of withdrawal symptoms you'll face are a function of your alcohol history. If you have been abusing alcohol for a long time, you may have to contend with intense symptoms on your way to long-term sobriety.
Furthermore, every individual responds to detox differently. Therefore, each person will have different detox symptoms. Some psychological symptoms that come with alcohol detox include:
Mood swings
Agitation
Depression
Confusion
Insomnia
Intense cravings
Withdrawal symptoms of a physical nature include:
Headaches
Vomiting
Sweating
Fatigue
Shivers
Chills
Fast heart rate
Abdominal cramps
Runny nose
Hallucinations
Seizures
To cope with these withdrawal symptoms, you will be given medication under the watchful guide of a medical expert. Regardless of the cost, no medication can prevent all withdrawal symptoms. Instead, they will only lessen the symptoms.
Ultimately, if you're deciding on your choice for  detox, you should consider the procedure above and the costs accordingly.
Related Article: How Long Does it Take to Detox from Alcohol?
The Cost of Alcohol Detox is Affordable
In this article, we have analyzed the pricing for alcohol detox in Toronto. Also, we have established that you can start your alcohol detox for as low as $700 per day. However, based on the factors we have described above, this pricing can quickly go up.
The treatment type you choose to undergo during alcohol detox will determine the overall cost. In-patient treatment is often more effective. However, it's essential to consider the treatment duration and choose a detox centre that suits your financial status.
In the end, attaining sobriety and having a good life after addiction treatment is essential. This is why we at Medical Detox CA are here for you. For professional alcohol detox in Ontario and its environs, reach out to us today! Let's find a payment plan that works for you!