If you're reading this, you're over the first hump toward addiction recovery — deciding to get help. Now it's time to pick a professional addiction recovery team to help you through the journey.
But if you're still skeptical about letting others know of your alcohol addiction problem, remember you're not alone in your addiction. Health Canada discovered that 18% of Canadians chronically abuse alcohol.
You're certainly not the only one seeking help. Feel free to take the bold step. That said, Let's quickly examine how to choose an alcohol detox program, plus the benefits and risks of alcohol detox.
Benefits of Alcohol Detox
Alcohol addiction recovery occurs in stages, from when you decide to quit it to when you fully recover. Usually, the first step doctors will recommend for the recovery journey is detox. Below are some reasons for that.
Alcohol detox primes you for a comprehensive recovery. During detox, excess alcohol and other toxic materials exit your body, leaving it clean and conditioned to heal. This change puts you at a physiological advantage as you progress in your detox journey.
Medically supervised detox also helps you avoid an excruciating and frustrating withdrawal. You'll experience a withdrawal phase for the first few days you wean off alcohol. You may find this process extremely painful without the proper support that comes with detox.
A medically supervised detox also ensures you begin your recovery under the best possible conditions. That helps to reduce the chances of complications occurring due to overwhelming withdrawal symptoms.
You'll also receive psychological support during the alcohol detox program to mitigate the effect of withdrawal on your mental health.
Related Article: What is The Cost of Medical Detox in Ontario?
Risks of Alcohol Detox
Generally, alcohol detox programs do far more good than harm. Addicts must go through them to derisk their recovery journey and reduce the chances of mishaps. But, some undesirables may happen during alcohol detox.
The undesirable aspect of alcohol detox is the withdrawal phase. Due to the chemical imbalance your body experiences from your alcohol abstinence, it exhibits some reactions as it adjusts to normal functions. These reactions are withdrawal symptoms.
Your withdrawal symptoms can range from mild to chronic, depending on your addiction level. Mild symptoms often involve alcohol craving, unease and slight discomfort.
On the other hand, chronic withdrawal may result in life-threatening situations like delirium tremens and high blood pressure. That's why you must never attempt alcohol withdrawal without medical supervision or support.
How to an Alcohol Detox Program – Important Considerations
Picking the right alcohol detox program in Toronto is crucial to your recovery process. With appropriate support, your recovery phase will be smooth and less frustrating. Consider the following pointers to pick the best alcohol detox program for you.
Determine Your Rehab Needs and Goals
Rehabilitation isn't only about stopping alcohol consumption; it's also a process to develop a new identity. It's a phase where you discard the alcoholic persona and create a new healthier one. Before picking a rehab program, you must clearly understand what you intend to achieve in signing up for it.
As such, before signing up for an alcohol detox program, decide what new identity you want to come out with. Create a picture of the person you want to see on the other side, and then search for a place that can help you become that person.
But then, if you're struggling to identify who you want to become, don't panic or give up. You should still start the recovery process and figure it out along the way. While it helps that you already know the end goal from the beginning, it's not a prerequisite for starting a detox program.
Identify the Rehab Options Available
Typically, you'll get to pick from two primary rehab options. The first is the inpatient or residential program, which will require you to stay at a treatment facility for the duration of your recovery.
The second option is the outpatient rehab program. This option is more flexible and lets you go about your regular life while simultaneously taking treatment for alcohol addiction.
Usually, doctors recommend inpatient alcohol detox programs for chronic addicts that require strict supervision or medicine-assisted treatment. These are who patients stand a higher risk of developing withdrawal-related complications or relapsing.
Outpatient programs are primarily for addicts who are past the withdrawal stage or aren't at significant risk of a complicated withdrawal process. These are often mild to mid-level addicts.
Factor in your addiction level to decide which options will be best for you. After determining the right alcohol detox program, streamline the options you have on your shortlist to include only the ones that fit.
Consider the Quality
The last crucial factor you must consider when picking an alcohol detox program is its quality. Determine how comprehensive the treatment is, the methods caregivers use and the results they've achieved. These three points are primary to choosing the perfect alcohol treatment program.
Start by examining reviews and recommendations from people who have previously experienced the programs. Afterwards, approach the program facilitators with questions regarding their offerings.
For example, you may ask them questions regarding the type of evidence-based treatment they use. Ideally, they should offer at least one of Cognitive Behavioural Therapy (CBT), Dialectical Behavioural Therapy, and Medication-Assisted Treatment.
In addition, you want to watch out for patient brokers. These are people who help rehabs to get patients in exchange for financial compensation. They have no real value to offer you and are only helping their employers to fill up their clinics.
Related Article: What are the Symptoms of Alcohol Detox?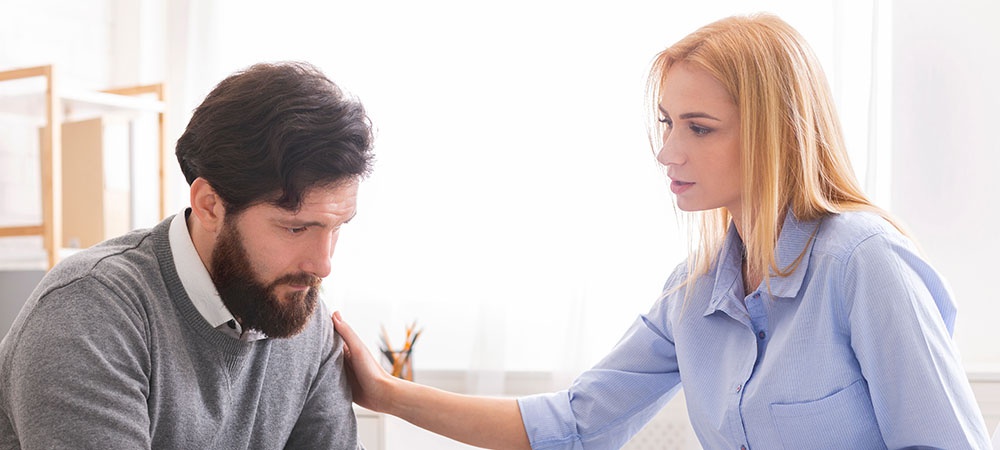 Find the Right Alcohol Detox Program for You
Alcohol detox offers a firm foundation for total recovery from addiction, but only if you do it right. And to get it right, you must have help from the appropriate caregivers using the proper treatment measures. As such, ensure you find the perfect alcohol detox program for you.
If you're yet to find an alcohol rehab program, let us help you with that. Feel free to contact us at Medical Detox Ontario to discuss the best alcohol detox options for your recovery needs.