On the road to complete recovery, the cost of medical detox is one of the hurdles you'll have to scale. Most of the time, it can be a hurdle thanks to the financial position of the interested party. If you're already struggling to foot your bills, the price of detox may seem on the high side. However, this shouldn't stop you from achieving sobriety.
In this blog, we will tell you exactly how much you can expect to pay for medical detox treatments. The good news is that detox is available for all types of income earners. While some facilities require you to pay in full before admission, others accept installments or insurance. Public owned rehabs also cover most of the finances for people who can't afford it.
Keep reading to find out all you need to know about the cost of medical detox. But first, why do you need medical detox? This is a question that we can only answer with an explanation of what to expect during medical detox.
What is Medical Detox?
Medical detox is the first part of your rehabilitation program for addiction. If you desire substance abuse treatment and king-term sobriety, medical detox is a priority. In reality, there's nothing complicated about the procedure for medical detox.
In today's health-conscious world, it's common to hear people say they're "detoxifying" their bodies. Basically, what they are saying is they are removing the harmful toxins in the body.
Now, medical detox is the process of cleansing toxins from a person who is dependent on drugs or alcohol. It's designed to control the withdrawal symptoms that come when you quit using. Plus, it assists you in building healthy and new habits.
Usually, medical detox in Ontario comes with supervision from licensed medical personnel. You see, withdrawal from substance abuse can pose health threats to your body. However, medical detox will ease you into a healthier life while effectively managing your side effects. Of course, with inpatient treatment, you'll get a controlled environment that encourages sobriety.
Medical detox provides stability to patients with chronic addiction conditions. Although it's not deemed a treatment for addiction, people who complete medical detox often have faster recoveries. Medical detox alone doesn't treat the behavioural and genetic factors of addiction.
Related Article: How Long Does it Take to Detox from Alcohol?
How Much Does Medical Detox Cost?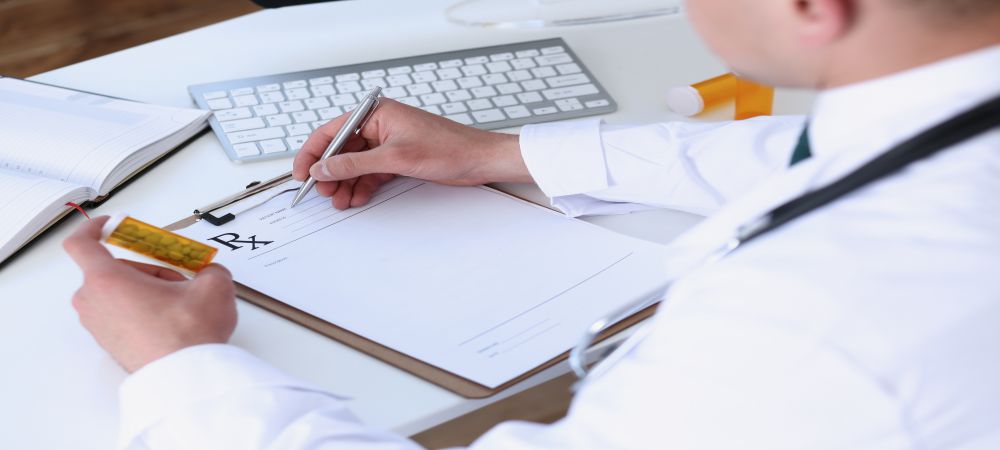 The cost of medical detox ranges from $5,000 to as high as $10,000. However, sometimes, you may find that the pricing for your treatment may end up lower or higher than this range. This is due to the interplay of a few important factors.
Here are some deciding factors:
Number of personnel involved
Length and type of treatment
Insurance coverage
The rehab's funding status
Location of the facility
The severity of the type of addiction
Former history of recovery attempts
Residential and inpatient treatment
Amenities provided
With everything, the price may amount to thousands of dollars. Generally, services like inpatient treatment programs are more expensive than outpatient detox treatment. Considering the level of care provided in the program, it's not surprising that it'll be more costly.
Over the next few paragraphs, we will describe different forms of medical detox and how much you can expect to pay for them.
Inpatient detox treatment
The cost of medical detox with this program ranges from $2000 to $4500 a day. In the long run, the total cost may amount to $12,000 or more, depending on your needs. This pricing is a bit on the high side because its services require that you remain in the center. While at the facility, you'll be closely supervised by medical professionals 24/7.
Not to mention, you'll be fed and provided with all the necessary amenities. In-patient medical detox is very beneficial for individuals with acute addiction. It offers you a robust support system from people who understand what you're going through.
Now, you may be wondering, how much is expert in-patient medical detox per month? Or how long will this program take?
Well, it depends on the length of treatment. Some people take five, seven or ten days to complete the procedure. At the same time, others take a month or more. It'll delight you to know that some rehabs offer partial hospitalization. For this, it may cost you between $7500 and $25,000.
All in all, the total average cost for a 60 or 90-day treatment falls between $15,000-$60,000. Presently, many facilities have made it easier for patients by rounding up the price of their treatment.
Outpatient detox treatment
The cost of medical detox with this program ranges from $400 to $800 per day. It is an excellent detox option for people who don't need to be supervised for 24 hours. This care isn't suitable for everyone, but if your doctor recommends it, then it's okay. It allows you to withdraw from substance abuse while staying in your comfort zone.
Putting some factors like the severity and type of addiction into consideration may amount to $1500-2000 in total. This detox program is very flexible as some rehab centers may offer you cheap payment plans. It also provides extended monitoring in the form of daytime programs. This means you can visit the facility for treatments at any time.
If a medical emergency occurs, the cost of professional medical detox may amount to $10,000. For a 30-day treatment, it can range from $10,000-$20,000. The overall fee is cheaper compared to inpatient care. Keep in mind that the price tag will also depend on how often you visit the center each week.
Drug Treatment Costs
Depending on the type of symptoms you experience during addiction withdrawal, you will have to use certain drugs. Here, the average cost of medication for medical detox usually starts at around $1,000.
To get more context on this pricing, juxtapose this figure with a heroin user's expenses. A heroin user will spend tens of thousands of dollars consistently purchasing this drug for a month. This doesn't include the money that may have been used in settling legal issues. Undoubtedly, that'll cost thousands more.
The pricing for medical detox services also depends on the type of drugs administered to you. For example, antidepressants are usually prescribed during medical detox. The dose for this medicine in a month may fall between $30-$1000, depending on the brand. Thankfully, most antidepressants are paid through insurance, so you're likely to spend less on them.
Again, some facilities use benzodiazepines to soothe patients and relieve paranoia or anxiety. The price for this medicine is $190 for a year's supply. Some drugs can be gotten at a cheap rate of $10, while others may amount to $2000. Besides, medicines that have strong effects may amount to twice the center's charge.
People who have opioid addiction typically collect methadone to reduce their withdrawal symptoms. The National Institute on Drug Abuse specifies that the standard price for a year's medication is $4,700 per person. Remember, there's no fixed price for medical detox. To make the program affordable for you, we advise that you search for centers that take insurance.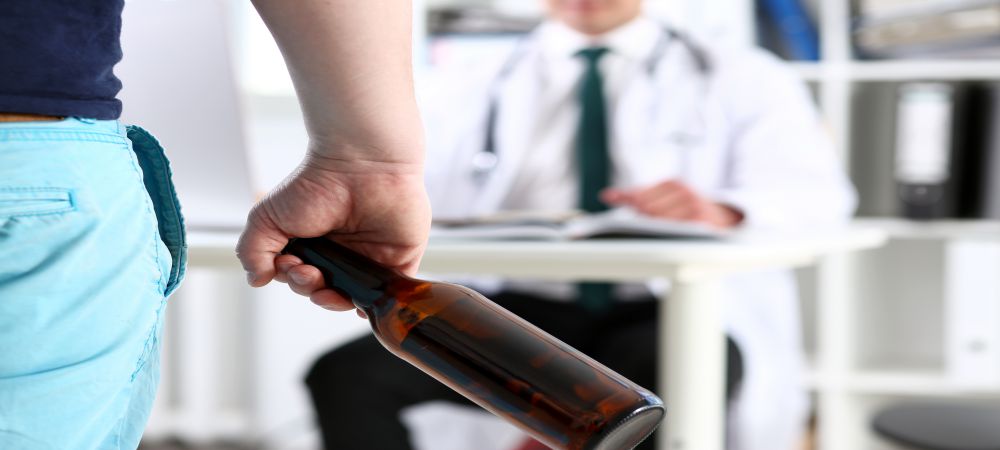 Cost of Alcohol Detox
The cost of medical detox for alcohol addiction may range between $600-$800 a day. For cheap recovery from alcohol, you should visit low-income rehabs. They are usually non-profit making organizations, and their pricing is either free or reduced. Their average price is between $500-$1000 a day. State-funded centers also offer you affordable services.
On the other hand, inpatient care private facilities may cost you at least $13,000 a month and $1000 a day. You may be charged $3500 for admission into the center. This cost doesn't include the lodging and amenities that'll be provided. Residential treatment will likely cost you $200-$400 per day.
Does Insurance Cover Medical Detox?
You can't discuss the cost of medical detox without insurance. Often, insurance covers the expenses associated with medical detox.. Many private rehab centers are now mandated by the Affordable Care Act (ACA) to assist in substance abuse treatment. They also deem drug addiction as a vital health care benefit.
This means insurance companies can't deny addiction coverage. Areas they'll assist depends on the states they benefit from. However, these health plans must offer coverage for:
Inpatient care health aids
Addiction treatment
Behavioural therapy like counselling and psychotherapy
If you don't have insurance, don't fret. There are ways you can pay for it. First, you can opt for free rehabs like the Canadian Health Recovery Center. However, we recommend that you choose a private facility. Many free programs have limited funding, so their status of care may not be up to par.
You may need to combine your options without insurance to finance your treatment fully. Some of them include:
Rehab scholarships or grants: Government organizations like Substance Abuse and Mental Health Services Administration (SAMHSA) offer grants and scholarships to assist you with your treatment.
Sliding scale: This is a good option because you'll be charged according to your income, treatment and expenses.
Payment Plan: Find a program that'll enable you to pay in installments.
Crowdfunding: YouHelp and Gofundme websites will help you raise money from people.
Loan: You can collect private loans. This includes personal and home equity loans.
Related Article: How Long Does it Take to Detox from Heroin?
Is Medical Detox Worth it?
Of course, yes. The cost of medical detox in Canada may initially seem expensive. However, it shouldn't stop you from getting help. It's hard to quit substance abuse alone. Besides, withdrawal symptoms may be life-threatening without medical assistance and attention. You may experience problems like a seizure, suicide attempts and dehydration during withdrawal.
Medical detox offers you a safe route out of addiction. It prevents the situation from getting severe. If you ignore this care, you may later return to receive it. By this time, the severity of your addiction may be worse.
In the long run, you'll only be incurring a higher cost for it. With this treatment, you'll get 24-hour care in a supportive environment. Detox allows you to take a holistic approach to recovery. It addresses your entire wellbeing and equips you with healthy habits.
Conclusion
Several factors affect the cost of medical detox. Depending on whether or not you choose to go with in-patient rehab, your overall expenses may be as low as $1,000 or run into thousands of dollars.
Thankfully, the ACA has done its part to make rehab more accessible. With insurance, the price of medical detox is cheaper. But even without it, you have various financing options to explore.
Remember, your health is your priority. Affording medical detox shouldn't stop you from enrolling in a decent program. Here at Medical Detox Ontario, we offer premium, affordable detox and rehab services. Contact us today to learn more!