During your research about the cost of marijuana detox, the first thing you should keep in mind is that detox is far more affordable than an ongoing marijuana habit. Take into account the cost of buying a regular supply of marijuana as well possible run-ins at work, school or with the law.
When you do consider the above, it's far more affordable to undergo a professional marijauna detox program that leaves you healthier and sober.
That said, the overall pricing for marijuana detox varies depending on factors like the type of program. For some people, it may cost thousands of dollars. While others may only pay a finite amount for it.
It's also essential for you to learn that some detox centres offer sliding scale fees. Depending on your insurance coverage, it may be easier to bear the overall cost of marijuana detox.
To know the exact price for marijuana detox, you may be required to call the clinic in question for inquiries. Sadly, there are several marijauna detox centres in Ontario and calling every one of them to find the budget that suits you may be time-wasting.
For this reason, we'll provide you with the estimated cost for marijuana detox alongside how to pick affordable programs. You'll find this article helpful in budgeting for your journey of recovery. Let's get into it!
What is Marijuana Detox?
Marijuana detox is the first form of addiction treatment, marijuana detox is necessary. Detoxification is a process of removing toxins present in people who are dependent on marijuana. It's formulated to control withdrawal symptoms that come when you stop using the substance.
Yes, marijuana doesn't pose any severe health risks during withdrawal. But there are still physical symptoms that'll need to be managed.
There's also the fact that overcoming an addiction without detoxification can cause emotional and mental distress. Or worse, it may alter your brain functions.
With comprehensive marijauna detox programs, you'll be able to manage the symptoms above, along with your overall health. Marijuana detox offers round-the-clock medical attention. In some cases, you'll also have access to counsellors.
The level of supervision and monitoring helps reduce the chances of a relapse. You'll also be able to overcome dependency on marijuana.
Most marijuana detox programs in Ontario are designed to give patients with chronic addiction conditions stability. Even though it's not regarded as full addiction treatment, people who complete detox have fast recoveries.
Related Article: What is the Timeline for Drug Detox?
Overall Cost for Detox Programs
The total cost of marijuana detox is between $700 and $1500 per day. In contrast, a week's treatment may range from $3000 to $7000. Keep in mind that this price includes food, therapy, medications, and sometimes, accommodation.
Most detox treatments often last for about 30-90 days. For the longer programs, over pricing for marijuana detox can quickly climb to $10,000.
Price of Detoxification Programs
It's impossible to pinpoint the exact cost of marijuana detox with considering the type of programs. This along with the length of the program will combine to determine how much you have to pay for marijauna detox.
That said, there are two available detox programs you can choose from which are Outpatient and residential detox. According to a survey conducted by the Substance Abuse and Mental Health Services Administration (SAMHSA), there were about 11,000 outpatient facilities and 3,450 residential care programs in Canada.
Out of this, only 660 outpatient treatments and 861 residential treatments offer detox. These statistics show that not all rehab centers provide marijuana detox. Therefore you'll have to find a facility that includes it as a treatment. This alone may increase your overall cost by $5000.
Aside from that these programs also vary in price as a result of deciding factors like:
24/7 medical care
Number of medical personnel
Duration of withdrawal
Amenities provided
Location of treatment center
Presence of medical oversight
The severity of marijuana addiction
Generally, residential marijauna detox programs are more expensive than outpatient detox treatment. This is because they're more intensive and include many treatment protocols. Here's what we mean.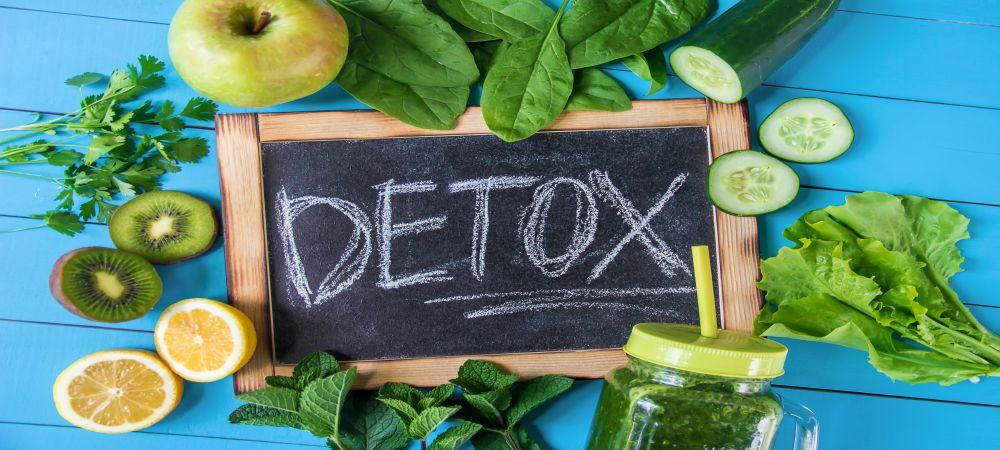 Residential Marijuana Detox Program
This program can costs between $2500 to $7000 a day. In the long run, you may pay $15,000 or more, depending on your condition. It's considered the most restrictive level of care for people struggling with acute addiction.
The fees are high because the services require that you stay in the clinic 24/7. In this program, you'll also be assigned highly trained staff — a factor that will undoubtedly increase the cost of marijuana detox.
With a residential marijuana detox program, the length of treatment affects the price. This is what determines if you'll spend thousands of dollars or less. Some people may only need a week to recover. At the same time, others may need a month or two. For a week program, expect to pay not less than $3,000.
It'll delight you to know that some clinics offer partial hospitalization. This may cost you between $7000 and $15,000. Meanwhile, a 30-day program may fall between $6,000 to $15,000 and if it's a 60 or 90-day program expect to pay $12,000 to $20,000. These figures are only an estimated cost to what you may be required to pay.
Inpatient care also has other treatment programs attached to it, which are:
Luxurious detox programs: On average, this costs between $20,000 to $30,000. The environment at a luxury detox centre is usually well equipped, and they offer exclusive amenities like massages, gourmet meals, yoga, personal trainers, acupuncture and pools.
Executive detox programs: This program costs $10,000 to $20,000 per day. It's not as equipped as luxurious programs, but it provides a comfortable environment for patients.
Social residential program: Expect to pay $5000 to $7000 a day. This care is not only cheap, but it provides you with peer and social support for recovery.
Outpatient Detox
If you're searching for a more affordable cost of marijuana detox, try outpatient programs. Here, the pricing ranges from $1000 to $3000. It's often recommended to patients with mild or moderate marijauna addiction.
This treatment can take place in your home, physician's office, or a freestanding medical facility. It allows you to withdraw from marijuana without halting your daily activities.
Now, some outpatient programs provide extended supervision in the form of day programs. This means you'll be required to visit for scheduled medical appointments. This may increase your total cost by $1000 or more, depending on the type of facility.
Medical Costs Associated with Detox
To ease withdrawal symptoms and curtail cravings, medical personnel prescribe drugs. According to the Center for Substance Abuse Treatment, the price of medical detox for a week ranges from $1000 to $5000. Plus, on average, patients spend between $20 to $100 on prescription drugs per day.
No matter the severity of your addiction, you're likely to use antidepressants. For a month, you may spend $32 to $65, depending on the brand. Expensive ones usually cost $95 a month.
Luckily, most insurance companies cover the cost of antidepressants. So you're likely to pay nothing or less for it. Here's the pricing for marijuana detox medications.
Methadone
This drug costs $125 per week and $6,500 per year provided you're stable. Otherwise, you may spend $155 per week and $7,200 per year. Methadone is often included in any detox process. It's used to avoid a relapse and reduce cravings.
Buprenorphine (Suboxone)
This medication is ten times more expensive than Methadone. The price ranges from $1300 to $1500 per day. Compared to methadone that must be administered at a treatment facility, you can get this at a licensed pharmacy.
Acamprosate and Naltrexone
These are popular relapse prevention drugs. The generic naltrexone price, on average, is $135. At the same time, acamprosate is about $130 a month. These drugs are only suitable for mild detox treatment. They reduce the probability of falling back to addiction after treatment.
You may not require all the medications on this list for your marijauna detox program. We also advise that you discuss pricing with your insurance company or facility. The reason is insurance plans like Medicaid covers the cost of medication.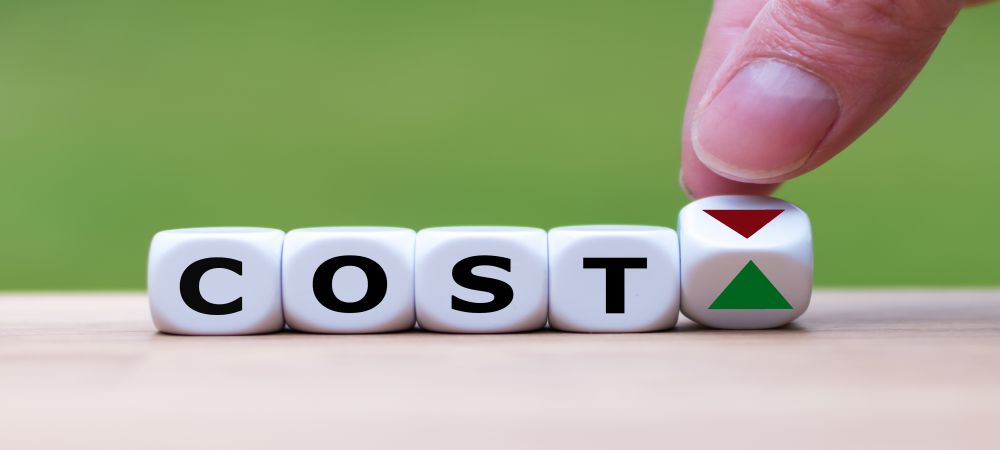 Factors That Determine The Cost Of Marijuana Detox
As mentioned earlier, several factors determine the cost of marijuana detox. We've already discussed the most prominent aspects: type of program, length of treatment, and medications.
Other factors to consider include:
Program location
The average price of marijuana detox in Ontario is between $5,000 to $6,000. In Ottawa, you'll pay twice or thrice that amount. The reason is, costs reflect the standard of facilities and accommodation available.
Besides, factors like cost of living and type of patients come into play. Most clinics in affluent areas target socialites. Therefore, their prices will be high since they'll provide first-class services for the patients.
Severity of the problem
More complex issues like co-occurring addiction, polysubstance abuse, and mental illness will attract higher fees. Not to mention, you'll also spend more on drugs and other comprehensive treatments.
In fact, you may need to undergo additional therapies aside from detox to sustain your recovery. The costs may total up to about $50,000 or more.
Range of services
No two detox will provide the same services. While some may choose to offer only the essential services. Others may include different services like equine therapy, yoga, meditations, and other alternative treatments. This will increase the total price by $1000.
Insurance coverage
With insurance, you may only have to pay up to half the total price, and if you're lucky, nothing. Although insurance does not cover all addiction treatments to some extent, it covers substance abuse involving marijuana.
Before anything else, ensure you call your insurer to know the eligibility and limits placed on your plan. By doing this, you'll know what kind of plans your facility accepts and if they approve Medicaid or Medicare plans.
Other Ways to Subsidize Marijuana Detox
Aside from insurance, here are ways to finance marijuana detox treatment.
Payment Plan: Some facilities enable you to pay the overall cost in installments. Depending on the time of your treatment, they'll spread out the price.
Crowdfunding: Crowdfunding websites like GoFundMe, Kickstarter, and Indiegogo make it simple for strangers to raise money for your detox.
Personal loans: You can request personal loans and pay them off over time. Just ensure the loan has a low interest rate, so you don't go into debt in the long run.
Sliding scale: Rehab facilities often adopt this method. They'll adjust the price to fit your income level. For instance, if your total fee is $7,000 and you earn $4,000 a month. You may pay around $2,500 to $3,000 for detox.
Healthcare cards: Specialized healthcare credit cards help people manage their healthcare fees. Even individuals with poor health credit history can use it. However, they have expensive interest rates. Therefore, it will help if you pay them off early.
Related Article: Cost of Opiate Detox in Ontario
Get Help With Marijuana Detox Today
Exploring several options to pay the cost of marijuana detox may seem like a chore, but it's one that's well worth it. The health benefits detox offers you are endless. Regardless of the high fees, marijauna ma detox is the best way to overcome addiction. Not to mention, you have several financial treatment options to explore.
If you're unable to explore these options effectively, you can get friends and family to help. Recovery is feasible. Don't let the cost deter you from receiving proper care.
Here at Medical Detox Toronto, we offer marijuana detox programs at the best value for money. We also provide customized detox plans. Rest assured, you'll be in a better place in no time.
Book an appointment with us today!