Medical detox centers in Toronto are among the best in the country, with a relatively high success rate. But it doesn't make the detox process easy.
Detoxing is the challenging process of removing drug substances from your body. It's the first step before you go through addiction therapy & learning to manage cravings and triggers.
Statista's 2022 report states that more than 18% of Canadians have used drugs in their lifetime. This percentage is an improvement from the past years, but there's still work to do.
Medical detox is the first step to addiction recovery. And knowing what to expect at a medical addiction detox centre prepares you for your program.
Let a professional walk you through a medical detox program in Ontario. This article will describe what to expect during medical detox and how to find the right medical detox center.
What Happens During Detox?
Detox is usually different for every patient. It depends on the drug you take and how much damage it has caused. That's why every medical detox procedure has its differences per patient.
But there are some similarities between all detox programs, including
Three Stages
Your detox procedures depend largely on the addiction detox center you enrol in. But most times, addiction detox centers have three main stages:
The evaluation stage: This is where a board-certified addiction specialist asks questions regarding substance abuse and runs different tests. This step in the medical detox procedure confirms the addiction's nature and the extent of drug abuse.
The withdrawal stage: Withdrawal is your first shot at abstaining from the drug. And it's by far the hard part of any medical detox program. Expect some negative physical and psychological changes during the withdrawal stage. You'll be under medical supervision throughout the withdrawal stage.
Stabilization stage: At this point, your body is returning to normalcy without drugs. You'll still experience some changes – mainly psychological. But this stage is crucial to your recovery.
Some medical detox programs in Toronto recognize the recovery phase as the fourth stage. But full recovery takes a long while after detox and requires discipline.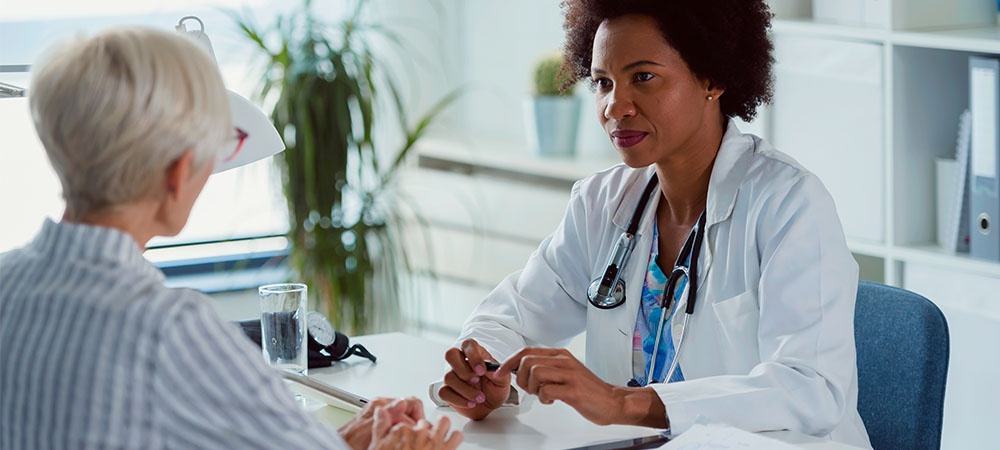 Physical Withdrawal Symptoms
One of the more negative effects to expect during medical detox is the inevitable physical withdrawal symptoms. You'll experience the worst symptoms physically at this stage. And your discipline at this stage is crucial to your recovery.
Relapse is possible when you undergo physical symptoms. But it doesn't mean the treatment isn't working. According to the National Institute of Drug Abuse, it's only time to modify or change treatment methods.
The kind of physical withdrawal symptoms you'll exhibit depends on the drugs you take. But most of the symptoms to expect include:
Weakness and laziness
Profuse sweating
Tiredness
Appetite loss
Headaches and body aches
Fever
Muscle pains
Random shaking and shivering
High-temperature changes
Dilated pupils
Itching and skin irritation
These symptoms are mild and controllable, especially in a registered addiction detox center. You'll have professionals around you who can help you through the process. But in some cases, the symptoms can get worse:
Dehydration
Irregularities in heartbeat
Rapid or struggling breathing
Increased blood pressure
These symptoms occur when the addiction level is too much, and you can't stop using the drug abruptly. The addiction center would have to change the treatment method.
Physical symptoms usually last a maximum of the first two weeks into the detox program.
Psychological Withdrawal Symptoms
Physical symptoms aren't so hard to control if you find the best medical detox facility. But psychological symptoms are harder to manage and contain.
It'll take an experienced addiction treatment expert to understand the psychological symptoms of substance withdrawal. The symptoms are usually different depending on the type of drug addiction.
Some of the mild symptoms to expect include:
Irritations
Anxiety
Aggression
Mood swings
Unnecessary worry and tension
Depression
Severe cravings for addictive substances
Confusion and concentration struggles
Nightmare
The psychological symptoms can also get worse:
Hallucination
Delirium Tremens
Mental disorders
Again, the symptoms depend on the drug you've been using. Psychological symptoms usually last the whole detox program schedule. Once you stop showing psychological symptoms, you're close to the end of your medical detox program.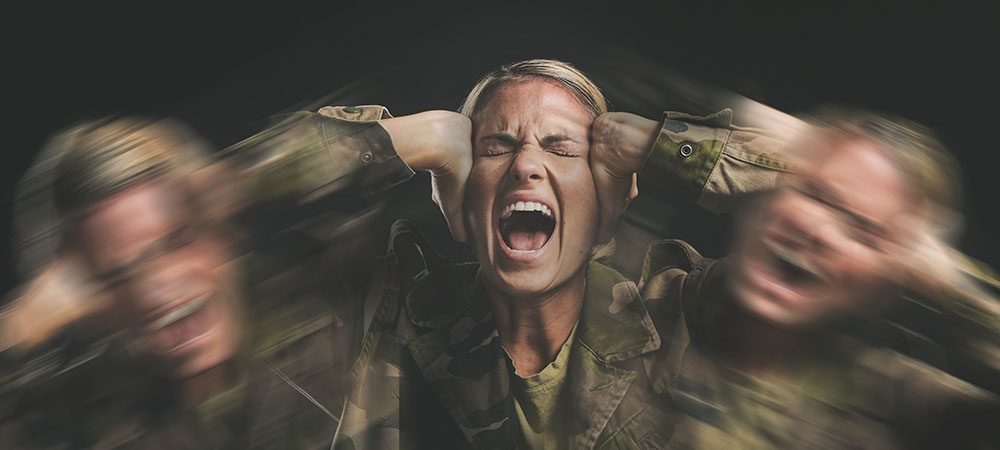 Controlled Environment
Another thing to expect during medical detox is environmental control. Most addiction detox centers prefer to have their patients in their facilities while undergoing detox.
This arrangement will give them better control over what happens during detox and find solutions. Your treatment specialist has an idea of your activities during detox, so they can trust your progress.
Most addiction centers use two methods for detox programs:
Inpatient treatment: You'll be in the addiction treatment facility throughout the program. This is the best option.
Outpatient treatment: You'll have appointments in the addiction detox center. But most of the detox program happens in your comfort zone – under supervision from a trusted friend or family.
After the evaluation stage, the doctors decide what treatment option is best for you. Outpatient treatment is usually for patients dealing with less severe addiction problems.
Medications
All Toronto medical detox programs operate differently. But one thing to expect from all facilities is the use of medications to control symptoms.
Substance abuse affects most parts of your body system, including how you think. And when the symptoms become dangerous, you'll need another drug to suppress them.
The drug administered depends on the substance addiction. According to the Health Department of Toronto, the four substances abused by citizens include:
Opioids (29%)
Cocaine (10%)
Cannabis (45%)
Alcohol (77%)
Some of the common medications used to treat addiction to the substances listed above include:
Valium
Suboxone
Bupropion
Benzodiazepines
Nutrition supplements
Strict diet changes
Timing
Your detox program's duration depends on the following factors. The more complex the drug and its effects are, the longer you stay in the center.
The substance
The extent of the addiction
The patient's state
The addiction center.
Related Article: Why is Detoxing Important, and What are the Benefits?
How to Find the Right Medical Detox Center?
You need to enrol in the best medical detox facility possible if you want to overcome addiction. You'll also need to trust and follow their procedures religiously to get the best results.
Here are some tips to help you find the right medical detox center:
Determine What You Want
Without a doubt – the end goal is to stop depending on the substance. But what other goals do you have for yourself? Do you want to regain your confidence and live normally?
You need to set a target to achieve after your addiction recovery.
Speak to a Professional
Professionals can make a safe guess of the best addiction detox program after an honest conversation.
Luckily, you'll find multiple experts online willing to give free consultations about addiction recovery. Explain your situation to these professionals and follow their advice.
Research for Specific Detox Centers
Most addiction treatment centers offer a variety of programs for different substances. But some centers are specific about which types of substance abuse they handle.
The more specific centers usually offer a lot more guarantee of recovery.
Consider Location and Budget
The location of the addiction center also affects your recovery process. If you stay too far away, you'll be reluctant to visit during outpatient programs. Another thing to consider is the charge for the treatment program and other procedures.
Related Article: What Are the Different Types of Drug Detox Methods?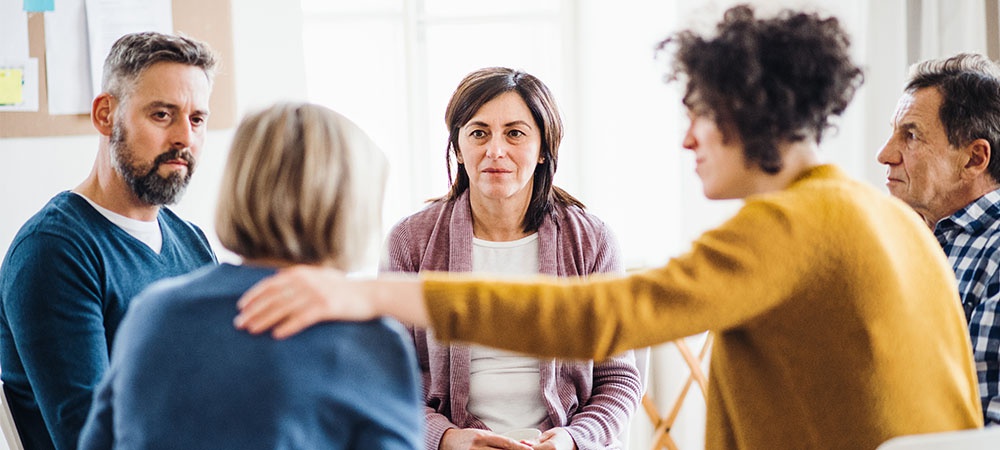 Medical Detox Ontario Ticks all of Your Medical Detox needs
You have multiple options if you need a medical detox facility in Toronto for yourself or a loved one.
But you need to choose carefully based on merits and success rates. Remember to do background research on the company so you can trust them and their decisions.
If you're looking for a detox center with experienced professionals and world-class facilities, Medical Detox Ontario is here for you. We have friendly experts who'll help you start your journey to addiction recovery in the best way.
Call (647) 952-2112 to discuss medical detox solutions for you or your loved one.