Addiction is a disease, and recognizing it is the first step toward recovery. Also, taking the first step toward recovery is a brave decision. And to reap the full benefits of rehabilitation, it's also a good idea to understand how detoxing from drugs works.
Some side effects associated with detoxification are known as withdrawal symptoms. These adverse symptoms appear when you stop or drastically reduce your drug use.
We're happy you're deciding to get help. Your decision to undertake drug detox programs is commendable. And you're about to exit the rising quota of drug addicts in Canada.
What detox entails in 2022 isn't the only topic covered in this extensive article. Here, we'll also cover detoxification treatments and their adverse effects. Also included will be information on relevant medical addiction abstinence practices and drugs.
Let's dive into it!
What is Medical Detoxification?
In case you didn't know, detoxification refers to the elimination of toxins from the body. On the other hand, drug or medication detoxification involves deliberately eliminating dangerous substances from the body system.
Medical professionals need to handle the latter type of cleansing. The initial assertion is why medically monitored drug detox is the top trend for detoxification in 2022.
Typically, there's an assembly of a team of experts from diverse professions for medical detoxification. Among them are usually nurses, doctors and other medical specialists to help you detox from drugs. Addicts' detoxification necessitates a high level of expertise to be successful.
There are some things to bear in mind regarding medical detoxification. And one of such things is that detoxification isn't recovery. It's more of a crucial step in the therapy of drug abuse. This process aids in the preparation of your body for further treatment.
The first stage in addiction treatment should be a medically monitored detoxification. Completing your detox from drugs boosts your chances of recovery and treatment success.
Detoxing from drugs involves a wide range of activities. These behaviours, in turn, lead to the onset of symptoms of withdrawal. Medically supervised detox is the first step in the process.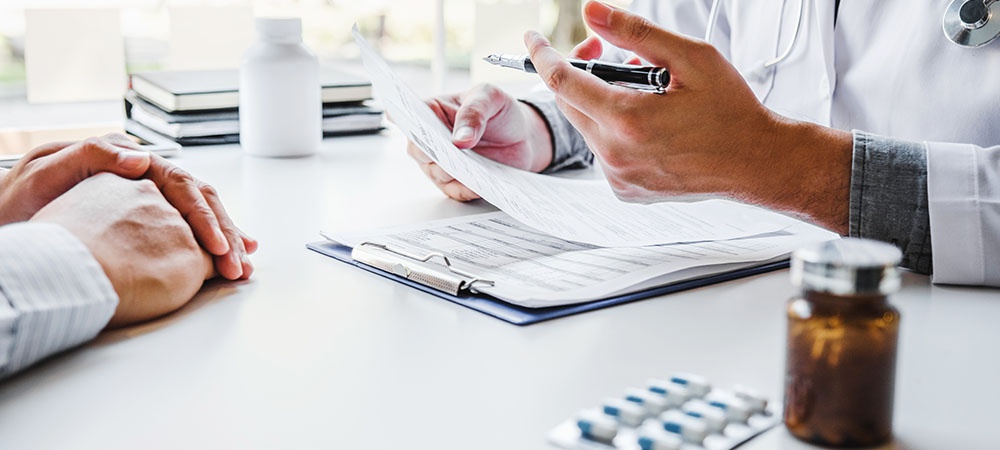 Major Cause Of Relapse
The Canadian Medical Association has concluded that addiction is a severe medical illness. Addiction is a disease that affects the brain's circuitry, heredity, and environment. Resultantly, it has a negative impact on a person's reality.
Addiction changes your psychological incentive system, which is why you keep using drugs while knowing the dangers. As a result, your desire for these substances or "ecstatic" experiences intensifies.
These alterations exacerbate the inability to make rational choices and control one's impulses in the brain. As a result, it seems like an uphill battle every time you try to give up on drugs.
Despite the seeming difficulties of drug abstinence, drug addiction is treatable. According to the transtheoretical behaviour change model, all changes come after pre-contemplation. The next step is genuine introspection.
Consequently, if you accept that you have a drug addiction and stop trying to ignore or dismiss it, you'll be well on your way to beating it. In fact, if you choose this tack, you have a good shot at achieving your goal of cutting back on or giving up narcotics altogether.
You need only use beneficial tools and take the appropriate action for successful drug detox.
Process of Medical Detoxification
It's critical to be informed about the process of detoxing from drugs. Your mental alertness for anything about detoxification will be excellent as a result of this information.
Medical detox is a three-step process used by all drug rehabilitation centres. Patient-to-patient variability exists in the administration of these procedures.
Both treatments are effective for some patients at the same time. On the other hand, some patients may require treatment on a future basis.
Rehabilitation begins by learning about the patient's internal strife. This information will help support your health as time goes on because addiction treatment will continue for the rest of your life. Though, at some point, the treatment will become more passive than active.
If you'd like to learn more about how drug detox programs work, keep reading.
Detailed Evaluation
As soon as patients arrive at a detox centre, their social, psychological, and physical backgrounds undergo evaluation. A patient also undergoes a test for drugs at this phase in the evaluation procedure. After that, the findings of the patient's tests help decide the best course of treatment for them.
The medical staff can estimate the length of a patient's detox based on the data gathered at this level. The resulting timetable is affected by a variety of factors. These include, but aren't limited to:
How excited you must be to recover from your illness.
Internal and external sources of support.
The drug that you're trying to purge.
There is a chance of mental illness.
Severe detoxification withdrawals are a real possibility.
Mode of drug use (Injection, snorting, or smoking)
Genetics plays a role in addiction.
The prior lapses in judgement.
Detox from drugs has significant lethal risks. Because of this possibility, a medical detox requires the help of experienced professionals. Health care professionals know how to alleviate detox symptoms and administer the necessary medication.
Detoxing from drugs can be dangerous. And this assertion is the most straightforward truth.
However, the dangers of detox withdrawal lead to the advantages of medically assisted detoxification. So it's highly beneficial if you don't detox from drugs by yourself.
Stabilization
Stabilization is the next step in the latest drug detox methods. The stabilization process includes treatment for addiction intoxication and detox withdrawal.
At this stage, there's drug administration for patients who need it. In addition, taking these medications eases the symptoms of drug withdrawal.
Furthermore, the doctors and nurses taking care of you will give you an idea of what to expect during your drug detox process. As a result, you can better prepare your body system for healing with new information.
While stabilizing you for further treatment, your medical staff also creates an optimum detox environment. Your detox setting is where you'll receive treatment and medication.
Your final evaluations will determine the level of care you need. Once collected, this information will help your treatment team pinpoint where you'll receive therapy. As of this year, 2022, the options usually in consideration in drug detox include:
Detoxification in a Medically Supervised Facility (Inpatient detox)
A medically supervised inpatient detoxification is a beautiful experience. When patients are most intensely battling addiction, and at risk of death, it's advisable to use this treatment method.
Medically-supervised inpatient detox facilities offer their patients a wide range of services and amenities. Life-saving services are available at all times in the institution, and your health is regularly under examination. In addition, intensive hospital-based detoxification therapy is available here.
The following are some of the goals of an in-patient medical detox:
Medicine and Fluids For Stability: This objective outlines how medication and fluids function to manage withdrawal symptoms.
Psychiatric service: Treating multiple mental disorders in the addiction patient.
Aiming to Prevent Relapse: Connecting patients with addiction to counsellors who can help them abstain.
Clinically Supervised Residential Detox
Clinically monitored residential detoxification is a prevalent practice in residential settings. These facilities have medical staff to look after the patients. Medical detox therapies are available at this facility. And these therapies include counselling, life support, and medicine.
The usage of drugs in this treatment environment will assist and relieve withdrawal symptoms. However, this method isn't advisable for those who are extremely ill and in danger of dying while undergoing detox. Such dire situations necessitate the use of an inpatient detoxification programme.
Emotional and medical care is the most essential advantage of clinically-monitored residential detox programmes.
Intensive Outpatient (IOP)/Partial Hospitalization (PHP) Detox Programs
These are two specific treatment options for those struggling with substance abuse. Partial hospitalization and Intensive outpatient detox are two different but linked forms of treatment. Both care services include extensive outpatient detoxification therapy. Patients who don't require round-the-clock care should receive treatment here.
The two treatments rely significantly on medication and counselling management. You can stay in your home and attend an outpatient clinic regularly. Your time at the facility daily and weekly will depend on your specific needs.
Your withdrawal symptoms are likely moderate if doctors recommend this treatment environment. However, later, your condition may necessitate more focused attention. But you may only need this change if your symptoms persist for an extended period.
At both levels of treatment, there are nurses, physicians, clinical staff, psychologists, and addiction counsellors. Throughout the day, they work together to observe, monitor and pamper patients.
Regarding intensity, partial hospitalization is the highest degree of therapy among the two levels of care described in this section. Intensive outpatient therapy requires an average of nine hours of weekly treatment time. Detox from drugs takes up to 20 hours a week in partial hospitalization.
Further Treatment Preparation
Subdued therapy may be effective after recovery treatment. Although it's not essential, professionals strongly recommend it because it helps prevent a recurrence or relapse.
The primary medical detox phase may have had a considerable positive impact on your recovery. Nevertheless, extra counselling will help you sustain your latest dedication to avoiding substances. This addition is one of the best drug detox practices.
In light of the above, it's a regular practice to include counselling and behavioural treatment as part of conventional medical care.
Psychotherapy and Cognitive-Behavioral Therapy
The intensity of your therapy sessions will reduce as soon as you've completed the detox and treatment procedures. Even yet, this doesn't signify the end. Until withdrawal symptoms are mild and the likelihood of relapse is low, therapy shouldn't be interrupted.
Therefore, behavioural and counselling interventions are common during and after drug detoxification.
Behavioural Therapy
Behavioural therapy can improve a patient's ability to detect and abstain from substance-related impressions.
Counselling Therapy
Addiction counselling aims to give patients the tools to beat their addictions. Here, there's an emphasis on developing practical skills and undergoing traditional psychotherapies.
Under the above broad categories of therapy, you'll find sub-therapies such as the following:
Motivational Interview: Motivational interviewing is a subset of behaviour therapy that aims to assist patients in overcoming personal barriers. Motivational prizes function as encouragements for behaviours like drug abstinence. The motivation of the patient is essential in the process of cognitive rehabilitation.
Multidimensional Family Therapy: This therapy details the family's role in assisting a young person struggling with drug use.
Related Article: Dangers of at Home Drug Detox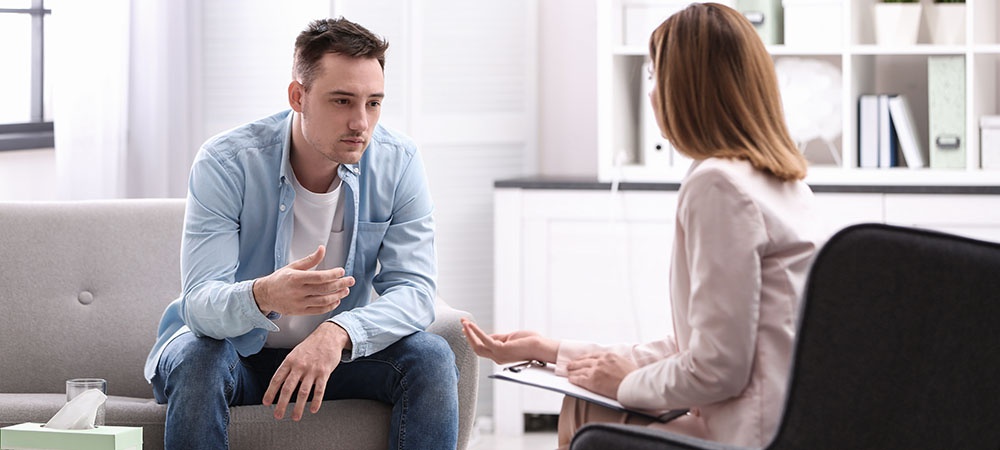 Possible Withdrawal Symptoms when You Detox From Drugs
As was previously said, every individual's time in medical detox is different. One reason is that every detox experience is different, regardless of how many times a patient has gone through it before. Therefore, it may be challenging to forecast detox withdrawal symptoms, given their diversity to a certain extent.
There are two levels of withdrawal symptoms that you should be aware of: mild and severe. Both physical and psychological manifestations are present.
Some emotional signs of withdrawal are:
Anxiety
Confusion
Insomnia
Mood swings
Agitation\sDepression
Irritability
An intense desire to take a substance.
Paranoia
A lapse of focus.
Physical withdrawal symptoms include:
Pressure
Diarrhea.
Headaches
Intense, frightening dreams.
Muscle and bone aches
Increased pulse rate
A runny nose with a rash
Cold weather makes you shake and shiver.
Sweating\sExhaustion
Icy winds accompany high temperatures.
Abdominal cramps and nausea
Increase in the flow of blood through the body
Some of the more severe detox withdrawal symptoms include:
Seizures
Hallucinations
Delirium
Medications for Detox Treatment
Withdrawal symptoms are the primary focus of medical detox. However, a person in a drug detox program in Ontario can take certain medicines. These medications will be different depending on the substance a patient abuses.
Long-term detox programmes are the first and most crucial requirement for drug rehabilitation. Notably, long-term therapy reduces the risk of relapse and the desire to take drugs, which lends credence to this theory.
Medication plays a vital role in the recuperative procedure. This data, however, is not meant to suggest that pharmaceutical interventions are the only viable option for overcoming substance abuse problems. Instead, you should combine such medical alternatives with therapies like psychotherapy.
Addiction treatment typically involves the use of certain pharmaceuticals. This class of medication includes:
Naltrexone, Methadone, and Buprenorphine
Effective treatment for drug addiction has been achievable with the use of naltrexone, methadone, and buprenorphine. Evidence supporting this claim comes from a Cochrane review that compared buprenorphine, methadone, and a placebo. No new information suggested that more persons were using heroin or testing positive for opioids. Meanwhile, the methadone and buprenorphine doses used in the trial were not particularly low.
Research has shown that once every two weeks is the optimal frequency for administering extended-release naltrexone injection (XR-NTX). In addition, the most up-to-date research indicates that this approach effectively overcame drug dependency. Nonetheless, Naltrexone's approved role as a treatment for drug addiction is now under scrutiny.
Best Practices for Medical Detox in 2022
Generally speaking, each person's experience trying to stop drug use differs. For some, this could serve as a source of strength. However, this may be an unbearable, exhausting, and irritating experience for some.
For others, it's an opportunity to learn about oneself. It's possible, for instance, that some people will realize they can both receive and provide the emotion of love. Additionally, some people come to understand that they possess latent spiritual, intellectual, and bodily potentials.
To sum up, there's no universal experience of withdrawal or sobriety. However, the good news is that there are ways to lessen the likelihood of depression and relapse when you detox from drugs.
Some examples of these suggestions are as follows:
Steer Clear Of Potential Relapse Triggers: The first step in dealing with triggers is avoiding them.
Community Service: The second advice is to get involved with community service organizations. When someone joins a group like this, they gain access to helpful information, tools, and practical help for sobriety maintenance.
Take Walks: Another recommendation is to go for a walk. For people recovering from substance misuse, regular exercise offers the benefit of reduced risk of recurrence.
Avoid Extreme Physical Exertion: It's unnecessary.
Participate: Healthy and pleasurable activities may make it more challenging and less appealing to return to drug use.
Related Article: What is Medically Supervised Detox: Procedure, Withdrawal, Treatment Methods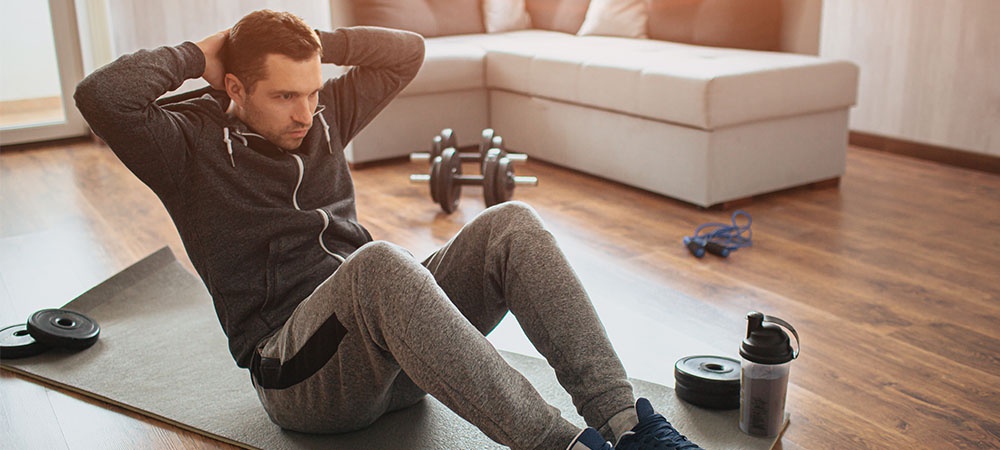 Summary
Medically supervised detoxification is the first step to detoxing from drugs. Afterwards, treatment goals and patterns of drug intake undergo strong consideration.
After the first step, psychiatric and physical withdrawal effects may surface. But medication and therapy can alleviate symptoms to some extent.
However, before you can begin, you'll need the assistance of trained medical professionals. Their supervision will ensure you do it right and get the recovery you desire. That's why we offer the best drug detox services in Ontario.
You should learn more about our supervised medical detox programmes at Medical Detox Ontario, including withdrawal and management counselling. Here, our experts will evaluate your detox requirements and tailor a programme to your specific situation.
If you want to know more, you should contact 1 (888) 899-9458 right now.