Realizing you're struggling with an addiction is very vital to your recovery. Recovery is a continuous process that entails different stages and provokes different reactions. The most crucial part of this rehabilitation is medical detox.
During medical detoxification, you may experience certain reactions. These reactions are withdrawal symptoms. These symptoms are effects of your sudden stop or significant reduction of substance intake.
During detox, addiction patients may experience varying withdrawal symptoms. This variance usually depends on the substance in use or the severity of substance use. In addition, detox withdrawal symptoms have fatality tendencies, especially if you attempt your detox process alone.
We understand you may be worried about the negative effects of drug detox. That's why you're looking for information on what drug detox feels like, during and afterward. Here, you'll get all the gritty details.
But first, we want you to understand the concept of medical detox.
What is Medical Detox?
'Detox,' as you may already know, means ridding a body system of harmful residuals. More intricately, medical detoxification entails cleansing the body of lethal addictive substances. This form of detoxification is a process only medical professionals should facilitate and supervise.
Usually, medical detoxification brings different health professionals on deck. Apart from the primary doctor, a detox team may feature therapists, nurses, and laboratory staff. The detox phase requires robust expertise to provide addiction patients with quality care.
Medical detox shares similarities with emergency departments in hospitals. Emergency departments in hospitals control sudden spurs of long-term health conditions like diabetic attacks. Similarly, medical detoxification manages addiction seizures by providing the patient's system with stability.
One thing you should note is medical detoxification is not an addiction cure. It's simply a crucial step in the addiction treatment process. In other words, it helps purify your body system and prepares you for subsequent therapy.
Therefore, if you're seeking help for an addiction, your first activity should be medical detoxification. Completing a medical detox increases your likelihood of seeing treatments through and achieving recovery.
Meanwhile, you will pass through several activities during the drug detox program. These activities, in turn, trigger withdrawal symptoms. First, let's delve into what detox processes entail.
What Happens During Detox: What It Feels Like
Having an understanding of what happens during medical detox is very important. This knowledge prepares your mindset for changes and activities you may undergo during the detox program.
There are three fundamental detox processes that every standard drug center follows. However, administering these processes may differ depending on the patient in question. For some patients, the procedures are simultaneous. Meanwhile, other patients may require the procedures chronologically.
These rehabilitation processes first highlight the peculiarities of a patient's condition. Afterward, the patient's condition is under control for support. Then appropriate long-term addiction treatment follows.
For a detailed explanation of what detox feels like, read further.
Comprehensive Evaluation
Upon arrival at the detox facility, there's an assessment of the patient's medical, mental, and social history. This assessment stage is where a patient undergoes tests for substances. The test results then dictate the mode of treatment the patient will require.
This evaluation stage helps determine the longevity of a patient's detox. The resultant timeframe is dependent on different factors. These factors include the following:
The substance from which the patient is detoxing
The intensity of the substance in the body
Duration of use
Mode of use (smoking, injection, or snorting)
Genetic history of addiction
Level of desire to recover
Family aid and social circle support
Possible mental illness
Tendency to experience severe detox withdrawal symptoms
Records of past relapses
Records of past withdrawals
There is a very high possibility of experiencing lethal withdrawal symptoms during detox. Thus, it's vital to engage medical professionals for medical detox. These health experts know how best to manage detox withdrawal and administer appropriate medication.
You may be asking – is drug detox safe? The simple answer is yes. However, the risks during detox withdrawal suggest why you shouldn't undergo the detox process without expert help.
Stabilization
The process of stability entails the management of addiction intoxication and detox withdrawal. This level is where addiction patients undergo the treatment they require. There's also the administration of medications depending on initial test results in this stage. The medications are to cushion the effects of withdrawal symptoms.
Furthermore, the medical professionals attending to you give a preview of your potential drug detox experience. The insights help you settle and better position your body system for recovery.
In the process of stabilizing you for further treatment, your medical team also determines the perfect detox setting for you. Your detox setting refers to the environment where you will undergo your treatment and medication.
Your final assessments will show the level of care you need. This information will then guide your treatment team to determine your treatment setting. For example, you may fall into any of the following settings:
Medically-supervised Inpatient Detoxification
Medically-supervised inpatient detoxification is a rewarding care setting. It is usually for presently intoxicated patients at risk of lethal withdrawal.
In a medically-supervised inpatient detox setting, there's the provision of different services and amenities. You have 24-hour health supervision and express access to life-preserving facilities. This level of care is usually in a hospital and is the highest form of detox care.
The aims for an inpatient medical detox include:
Medical stabilization: This details using fluids and prescriptions to temper withdrawal symptoms.
Psychiatric treatment: Management of concurrent mental illnesses.
Relapse prevention: Facilitating connection with addiction care professionals that will follow up after intense drug detox treatments.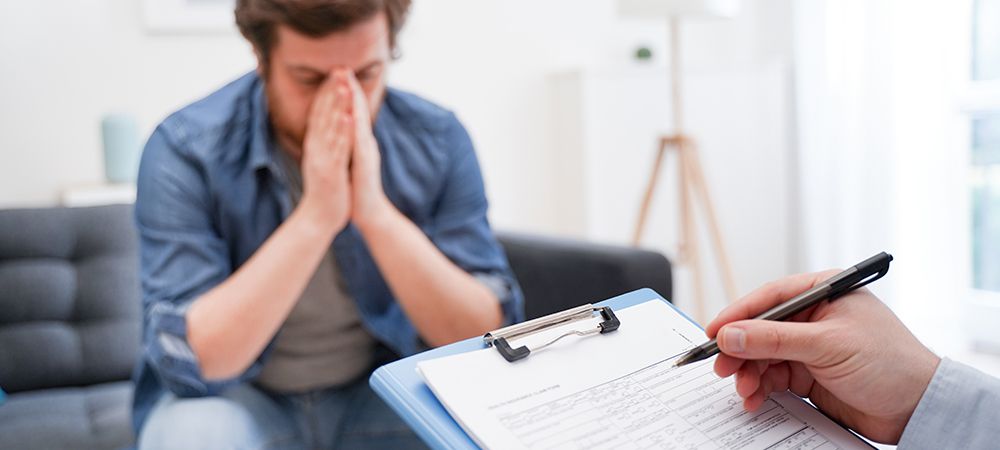 Clinically-monitored Residential Detox
The administration of clinically-monitored residential detox is usually in residential infrastructures. In such facilities, patients are monitored round-the-clock by medical staff. Here, patients have access to diverse services ranging from therapy to life support and management.
The prescription of medications in this treatment setting will soften withdrawal symptoms. It is not for densely ill patients at mortal risk during detox withdrawals. Such patients need admission to medically-supervised inpatient detox. Most importantly, clinically-monitored residential detox mainly eases withdrawal effects using support and management.
Intensive Outpatient (IOP)/Partial Hospitalization (PHP) Detox Programs
Partial hospitalization and Intensive outpatient detox programs are two unique but related levels of care. They entail administering detox programs in outpatient facilities. This treatment setting is for patients who do not need round-the-clock monitoring.
Medication control and psychotherapy are the hallmarks of both treatment methods. In both, you can live in your house and constantly visit an outpatient facility for treatment. Also, the time spent in the facility per day/week depends on your care needs.
Your withdrawal symptoms are likely moderate if doctors recommend you for this treatment setting. However, you may require a transfer to an environment with a higher care level. Such transfer can happen if your symptoms become chronic.
Both levels of care have comprehensive staff, including nurses, doctors, therapists, clinical staff, and addiction counsellors. They combine efforts to monitor, observe, and care for patients throughout the day.
It is worth noting that partial hospitalization provides the most intense form of care between both levels mentioned here. Intensive outpatient treatment requires an average of 9 hours every week. Meanwhile, your drug detox experience in partial hospitalization is approximately 20 hours a week.
Preparation for Further Treatment
It would help if you continued subtle treatment after recovery treatment. Though not compulsory, professionals will highly recommend it because it enables you to avoid relapse.
The main medical detox phase may have helped you recover significantly. But further treatment will serve as support for your newly-built resolve to abstain from substances. This additional treatment usually entails therapies such as counselling and behavioural.
Behavioural and Counselling Therapies
Therapy is either a group or one-on-one session. It's also one of the most intense treatment activities after detoxification.
The intensity of your therapy sessions will reduce when a patient completes drug detox and treatment processes. However, its reduction doesn't equate to its ending. Therapy continues until withdrawal symptoms are insignificant and the likelihood of relapse is next to zero.
During and after drug detox treatment, therapy forms you go through include behavioural and counselling therapies.
Behavioural Therapy
Behavioural therapy aids patients in identifying and avoiding footprints that relate to substance use.
Counselling Therapy
The counselling form of therapy sets goals on helping patients experience transformation from addiction modes. It also helps to engender life skills and support other treatment methods.
Under these forms of therapy, you have sub-therapies such as:
Multidimensional Family Therapy: Multidimensional family therapy influences the family role around a young person battling substance disorder.
Motivational Interviewing: This is another sub-therapy under behavioural therapy. Here, a patient's desire to change is crucial for making cognitive adjustments. Here, motivational rewards, in turn, foster drug abstinence.
Detox Withdrawal
Detox withdrawal is more of a feeling you'll experience than a medical process during detox.
Withdrawal is the feeling of a physiological and mental breakdown when you stop using drugs. You experience such breakdown when you stop or reduce a substance consumption. Such substances could include leisure or prescription drugs and even alcohol.
You should bear one thing in mind if you're using a substance with high addictive potential. That is, you are susceptible to diverse withdrawal symptoms at different levels of intensity.
The longevity and intensity of withdrawal symptoms also depend on different factors like your biological wirings. Other factors include the substance you're taking and the intensity of use.
Withdrawal tends to be unpleasant and can be lethal in some instances. This possibility is why you must speak with a certified physician before embarking on detox.
You're likely wondering what detox withdrawal symptoms feel like, right? In the next section, we'll take you through them.
Related Article: What Medications are Used During Detox?
Withdrawal Symptoms to Expect During Detox
As earlier explained, every patient has a unique experience with medical detox. Also, detox experiences are always different, even if the patient has gone through it before. This fluctuation is why detox withdrawal symptoms can vary a lot.
Moreover, withdrawal symptoms classify into two. They include physical and psychological symptoms.
Psychological withdrawal symptoms include:
Depression
Irritability
Anxiety
Confusion
Insomnia
Agitation
Mood swings
Intense substance cravings
Paranoia
Inability to focus
Physical withdrawal symptoms include:
Vivid and unpleasant dreams
Runny nose
Shivering and shaking
Sweating
Diarrhea, nausea, and vomiting.
pressure
Headaches
Abdominal cramps
Muscle and bone pain
Increased heart rate
Exhaustion
High temperature and chills
Increased blood
There are also some extreme detox withdrawal symptoms, and they include:
Seizures
Hallucinations
Delirium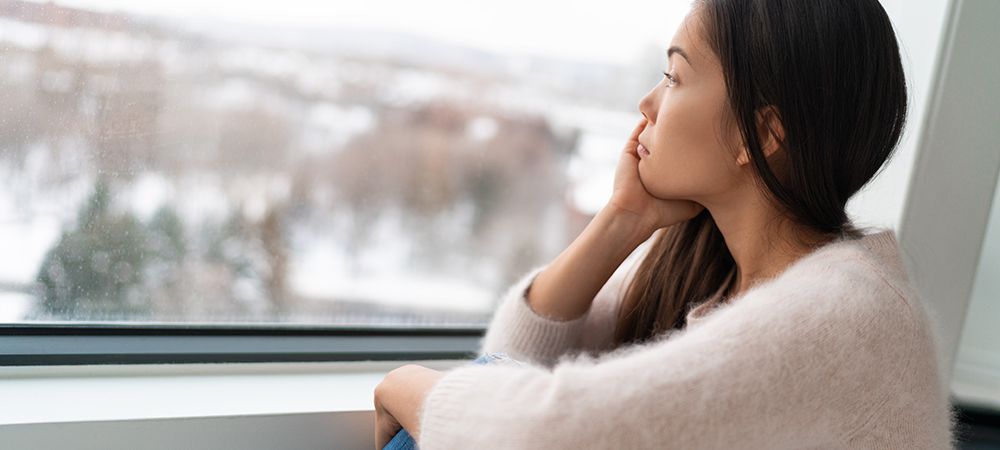 Treatment and Medication for Drug Detox
When someone is on a recovery program, they can take certain medications. During medical detox, every medicine mainly aims at managing withdrawal symptoms. These medications will differ depending on the addictive substance in question.
Firstly, drug detox treatments should aim at being long-term. This stance is because long-term treatment helps reduce the possibility of relapse and drug cravings.
In the process of treatment, medications play vital roles. However, this revelation is not to paint medications as sole treatments for addiction. Instead, medications should go alongside other addiction management techniques like psychotherapy.
Addiction to drugs requires specific medications. These medications include the following:
Methadone, Naltrexone, and Buprenorphine
Buprenorphine, Methadone, and Naltrexone have proven to be potent medications in drug detoxification. Research buttresses this claim with a detailed Cochrane review where there's comparison between buprenorphine, methadone, and placebo. The results didn't detect any changes in self-submitted heroin use or opioid-positive tests. Meanwhile, the treatment doses of methadone or buprenorphine during the research were medium-high.
Tests show that extended-release naltrexone injection (XR-NTX) needs administration once monthly. The latest evidence reveals that it is effective in treating drug addiction. However, Naltrexone is currently under debate for its official use as a drug addiction medication.
Related Article: What Are Signs Your Body Is Detoxing?
Summary
Substance-related disorders are complicated illnesses that need long-term treatment. Also, the substance in use and its usage trend determine treatment direction.
Medical detox is the first point of addiction treatment. During this phase, psychological and physiological withdrawal symptoms may surface. But treatment processes and medications can help manage them. Also, apart from medications for drug detox, therapy is established as a crucial part of treatment.
Here at Medical Detox Ontario, we offer comprehensive medical detox programs that include withdrawal management and treatment. Our specialists will assess your detox needs and customize a treatment to fit. Call us today to learn more.
Start your recovery today.