In the world of addiction recovery, every patient has two options. You can either enrol for an inpatient recovery program or an outpatient program.
There are no wrong answers. A closer look at the inpatient vs outpatient recovery debate shows that both categories offer unique benefits.
Inpatient drug rehab programs are intensive programs designed for more serious forms of addiction. Conversely, we can liken outpatient detox to part-time recovery programs.
Before you choose between outpatient and inpatient addiction recovery, you should have a complete understanding of what each entails. A comprehensive understanding is key because the right decision will take you closer to the ultimate goal of long-term sobriety.
Here, we'll discuss all you need to know about outpatient vs inpatient treatment programs.
Guide to Outpatient Addiction Recovery
Outpatient rehab programs involve daily therapy, treatment, or counselling at an addiction detox or rehab centre. If you choose outpatient recovery, you can live at home while going to the detox center for periodic appointments.
Outpatient recovery allows you to keep up with education or a job. If you have dependents, you can continue to take care of them while you get addiction treatment.
When comparing the cost of inpatient vs outpatient recovery, the latter wins this battle. Because they're less intensive, outpatient addiction recovery programs cost less.
The affordable cost of outpatient addiction recovery is not an indication of its effectiveness. During an outpatient addiction program, you'll receive addiction care of the highest level. You'll get support and care from experienced addiction professionals as well as medical personnel.
The majority of outpatient addiction programs use a step-down approach. The deliberate approach means you'll have less frequent sessions as you get better. In doing so, outpatient recovery treats your addiction while providing the tools to maintain recovery in the long term.
The average outpatient recovery program will require a commitment of 10-12 hours every week. Sessions will focus on individual counselling, medical checkup, drug education and teaching you how to live without drug or alcohol abuse.
If you have mild or moderate withdrawal symptoms, outpatient detox programs can be a good fit. They're safe and take less time compared to outpatient detox.
Outpatient addiction recovery is ideal if your addiction is still in its infancy. It's a great option if you're looking for long-term support with drug addiction.
Outpatient Addiction Recovery and Social Support
Emotional support is key to the success of any addiction treatment program. Thankfully, outpatient recovery offers you solid social support. Since you'll be living at home, you can lean on friends and family when the going gets tough.
If you need the support of addicts like yourself, twelve-step groups can fill that void. Alcoholics Anonymous (AA) is an example of a support group that contributes to outpatient recovery.
What Therapies are a Part of Outpatient Recovery?
Professional outpatient detox and recovery programs will include one or more of the following:
Cognitive Behavioural Therapy: CBT will help you recognize unhealthy thoughts contributing to addiction dependence.
Motivational Interviews: They help to identify any negative feelings that can affect your recovery
Contingency Management: This therapy form uses incentives to help you form positive habits.
Family Therapy: This form of therapy is designed to help families work better. It contributes to creating a supportive environment for addicts in recovery.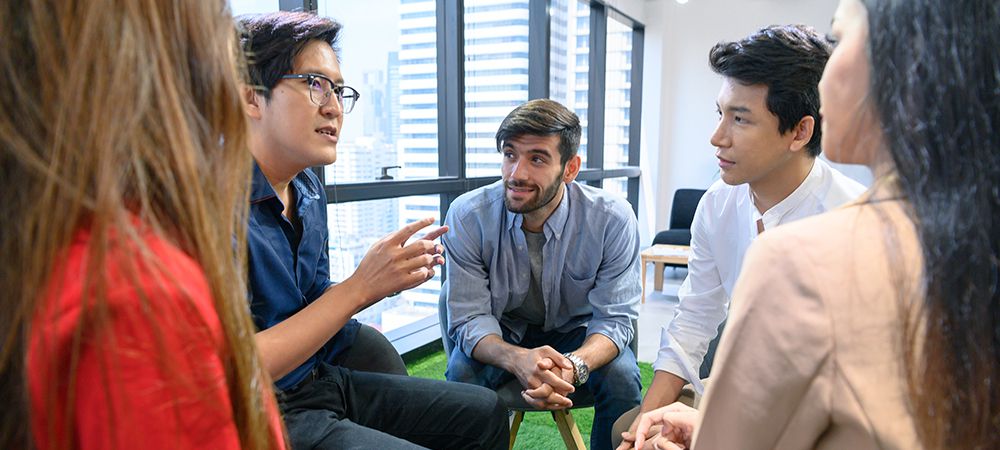 Top Benefits of Outpatient Recovery
The major selling points for choosing outpatient recovery over inpatient include:
Allows you to live at home and work while getting addiction care
Offers the support of family and friends
Outpatient treatment is more affordable compared to inpatient recovery programs.
Outpatient treatment allows you to determine the intensity of addiction care and support.
It's possible to rearrange treatment sessions to accommodate work and school sessions.
Is Outpatient Recovery Good for Me?
Although outpatient recovery programs offer multiple benefits, they're not a good fit for every addiction patient. The struggle with addiction is unique to each person.
Outpatient recovery programs are not ideal for you if:
You have strong cravings to use. Since you're not getting 24/7 monitoring, it may be hard to resist the temptation to use.
You need prompting to show up for treatment sessions. The success of an outpatient program is hugely dependent on your presence at every session. If you'll need the monitoring an inpatient rehab offers, it's a better fit.
You have co-occurring medical disorders. Outpatient programs can't offer intensive medical care. If you need medical attention along with addiction treatment, inpatient recovery programs are better.
Related Article: What is the Timeline for Drug Detox?
Guide to Inpatient Detox and Recovery
Inpatient recovery demands you live in a controlled facility while getting treatment to overcome the addiction. You'll leave your house and check into a detox centre where you'll get 24/7 medical, emotional, mental and addiction support.
Because you'll be living in a rehab centre, experts often refer to inpatient rehab as residential rehab. It's an effective form of treatment, especially if there are co-occurring disorders.
Living in a controlled environment means there'll be zero temptation and triggers. You won't be able to visit those friends that encouraged your drug use. Neither will you have to deal with stress by turning to substance abuse.
The average inpatient rehab will break down its treatment into three phases:
Detox: Inpatient detox is for the removal of every trace of the substance in your body. Experts will wean you off the substance while providing medical care to treat withdrawal symptoms.
Reflections: This stage of inpatient recovery will include individual counselling sessions. Therapies like motivational interviewing will help you uncover negative behavioural patterns.
Growth: The growth stage of inpatient rehab is aimed at helping you develop strategies to ensure long-term recovery.
Inpatient recovery programs also feature a step-down method to treatment. By tapering the intensity of your care, your addiction specialist can teach you how to cope when you move back home.
If you're looking to choose between inpatient vs outpatient recovery, you'll be considering the timeline. While there are short-term inpatient programs, expect to spend at least six weeks in an inpatient rehab centre.
Is there Social Support During Inpatient Rehab?
Since social support is crucial to addiction recovery, inpatient rehab programs offer family members the opportunity to contact. In the inpatient vs outpatient recovery discourse, the latter offers more social support. However, inpatient recovery more than makes up for it with 24/7 in-centre support.
Some inpatient rehabs allow you to communicate with loved ones daily. For others, the frequency of communication may be shorter. It all depends on the detox centre's policy toward external communication.
A Day in Inpatient Rehab
Inpatient detox has a structure designed to help patients achieve long-term sobriety. A day in inpatient rehab is devoid of distractions like in the outside world.
Typically, your day in inpatient rehab will include individual counselling as well as group sessions. You may also have to participate in yoga, meditation, exercise and other activities designed to build resistance to addiction triggers.
Benefits of Inpatient Treatment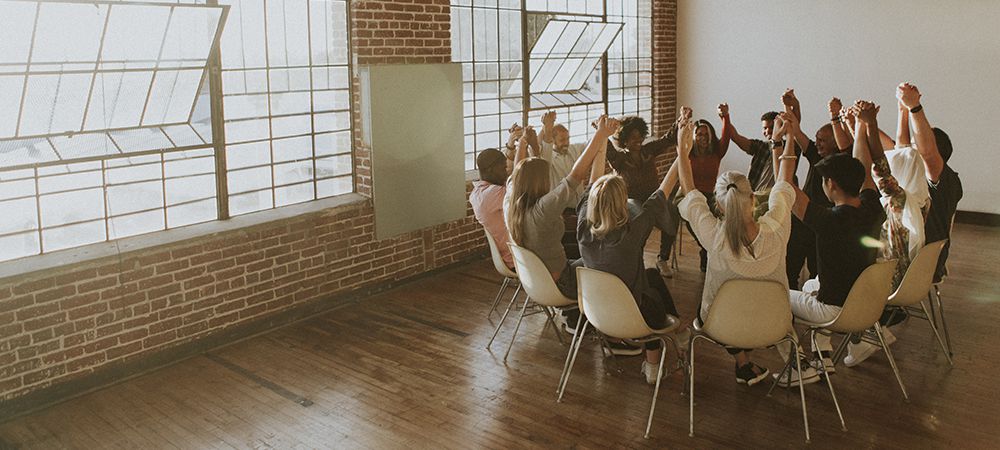 Here's why inpatient addiction recovery may be a good fit:
There's an intensive detoxification stage to remove the substance from your body.
The intensive nature of inpatient recovery is designed to prepare you for life outside rehab.
You get 24/7 medical care. Round-the-clock support can quicken your recovery rate.
Inpatient rehab is fully structured and multi-faceted. Your treatment will explore psychological approaches to dealing with addiction.
Your safety and housing are guaranteed. You'll be living in a designated housing facility with no room for triggers.
How to Prepare for Inpatient Rehab
Since you'll be leaving your home, it's essential to put your affairs in order before signing in at the rehab center. To prepare for inpatient detox and recovery, do the following:
Talk to an employer beforehand
Find support and living arrangements for any dependents
Identify the personal items you'll be taking to the inpatient facility
Inpatient vs. Outpatient Recovery: Which Should I Choose?
There are upsides to choosing a side in the inpatient vs outpatient argument. Inpatient recovery programs require you to leave home. Therefore, you'll be leaving your comfort zone. That's one thing to think about before making a decision.
If you're in school or have a job, you must consider that you won't participate actively during your stint at the recovery centre. Therefore, you need a plan for keeping up with financial responsibilities.
Inpatient rehab is the more intensive category of treatment. The recovery program will follow a strict structure that controls every minute of your time. For some people, it can be difficult to transition to the rigidity and discipline of inpatient rehab.
Cost Comparison
The area of cost is an excellent way to decide between inpatient vs outpatient addiction treatment. Inpatient addiction rehab costs more than outpatient programs. The higher cost is due to the intense level of care. Also, expenses for housing and feeding go into the bill.
The cost of inpatient recovery can be anywhere from $3,000 to $50,000, depending on the length of the program. Contrastingly, you may only have to pay between $500 – $1,000 for addiction treatment with outpatient rehab.
Success Rates
Research studies indicate that a higher percentage of people who finish any treatment program can maintain long-term sobriety.
Further studies show no differences in recovery rates between inpatient vs outpatient participants. Depending on your unique characteristics, outpatient rehab can be just as effective as inpatient programs.
The important thing is to ensure your choice of addiction program is suited to the nature of your addiction. You should also consider the detox centre. Make sure you're getting addiction treatment from a detox centre with experienced, patient addiction specialists.
Related Article: What to Expect During In-Patient Detox
Final Thoughts
It can nerve-wracking to choose between inpatient vs outpatient addiction treatment and recovery programs. Thankfully, there's a slight consolation to ponder. Regardless of your choice, both options will put you on the path to lifelong sobriety.
Inpatient and outpatient recovery includes detox and platforms for buildings tools to avoid triggers. Here at Medical Detox Ontario, our experts can help you make an informed decision. We also have world-class facilities to provide effective detoxification care.
Take that extra step to sobriety. Call us today!